Get the latest updates!
Join more than 5,000 people receiving our monthly newsletter (Think Nilex!), invitations to events, seminars and webinars, and technical papers, case studies, special offers and more!
Subscribe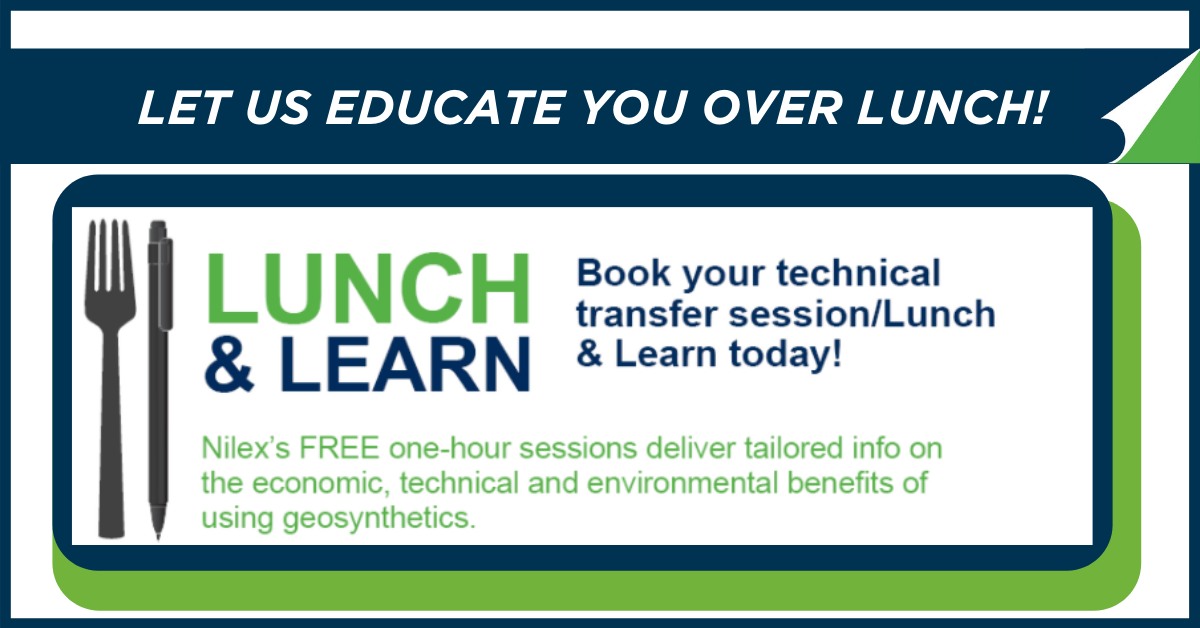 Nilex's FREE one-hour sessions deliver tailored info on the economic, technical, environmental benefits of using geosynthetics
Nilex would love the opportunity to come into your business and educate your employees and we will bring lunch! 
For more information, and to request a Lunch & Learn, please fill out the following form!
Copyright 2021 Nilex Inc. | Site by +Republic
Back to Top